Is it just me, or in the past decade, Laval-Ouest has slowly been getting a face-lift? Take for example all the businesses at around the Ste-Rose/Arthur-Sauvé intersection: IGA, SAQ, Tim's, La Reserve, Jean-Coutu, Pineault, etc. And now what do I find next to La Marquise Ice Cream? An true and authentic old-school yet trendy barbershop. How neat!
If you haven't been in yet, you will surely be hearing about it. This new shop for men, open since June 2016, has already surpassed expectations in terms of business. Which says a lot about any new small business in such a niche market!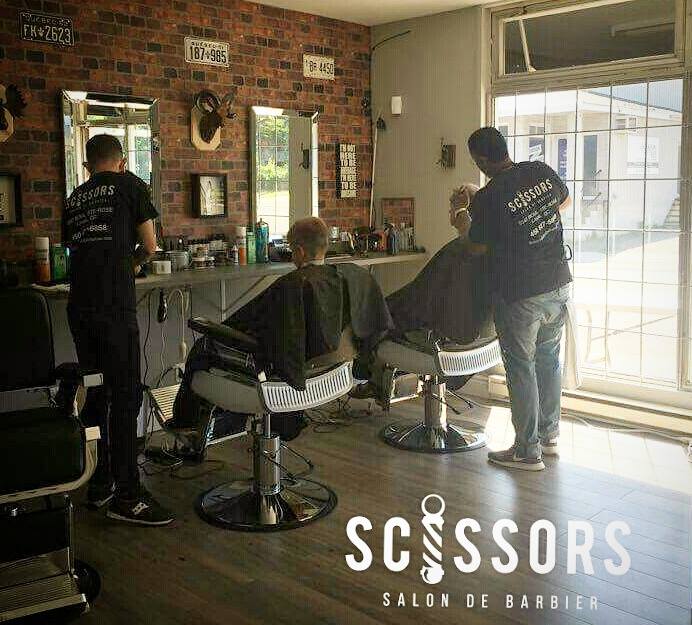 So we interviewed the owner, Emerson Jean Poix. His passion for barbering seemed to have started in his young years going to the barber shop with his father every second Saturday. Originally from Miami and from Haitien descent, the somewhat shy but very artistic entrepreneur moved to Montreal a few years ago and worked at a few different places including the prestigious Waxman's in the Mile-End district.
After learning that his wife was pregnant with their first child, Emerson decided to open up his own shop in an area where his services would be in need. The Montreal barbering market being saturated, an opportunity came up in Laval-Ouest. Emerson and his wife made sure to do their homework and market research but concluded that the area was ripe for what they had to offer. And we are confident that they will do well. The décor and ambiance that they've created along with the team's well-established skills, are a recipe for success. What a refreshing business for our area. I'm personally fed-up with all the greasy food joints opening and closing, so Scissors is a welcome place (with a cute facade!) that raises the image of our dear neighborhood.
So what exactly does Scissors do that is different? Well, how about a traditional hot towel close-razor shave? The skilled barbers at Scissors also do all sorts of beard trimming and care as well as haircuts from the trendiest to the most conservative. Check out their price list here.
Passionate about what they do, the barbers at Scissors will be sure to take care of you (or your husband, boyfriend, father, son, etc) in their relaxed and hip shop. Free coffee by the way!
Visit their website here.
Follow them on Facebook here.
Also read (in French only): Que pense le québecois du port de la barbe?