Did you know something incredible is happening in Fabreville in May 2018? That's right! Our corner of Laval is getting Canada's first tulip U-Pick on Dagenais boulevard!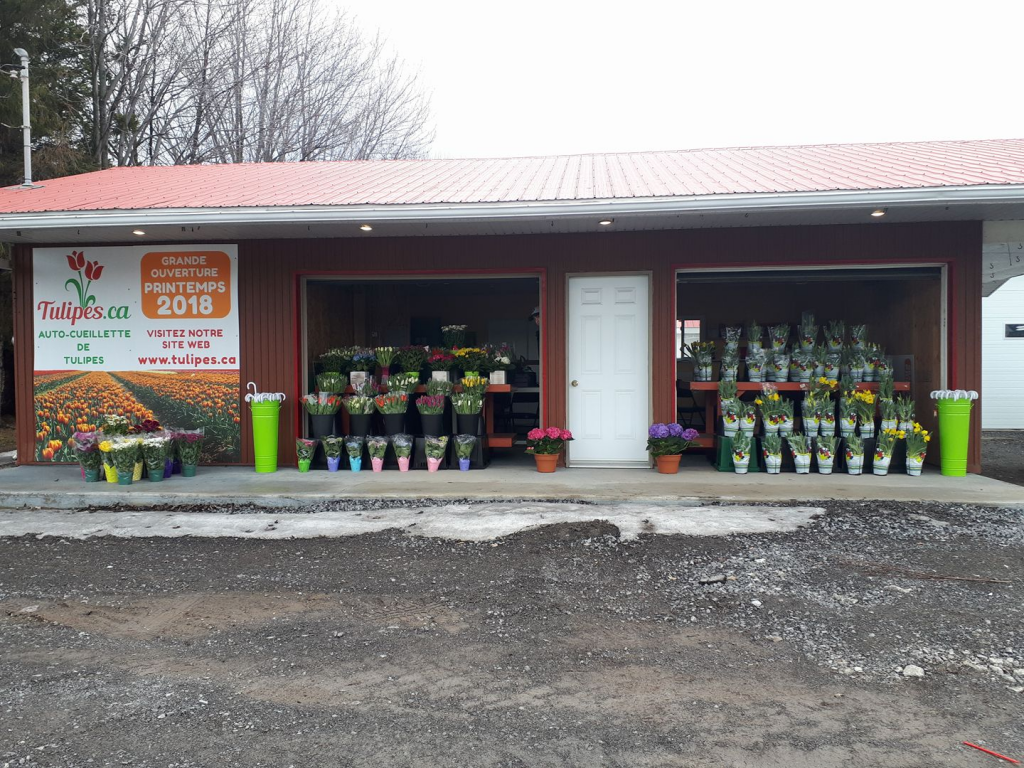 The beginnings…
Patra Andrianopoulos and her husband John Rodousakis, florists and owners of Venus Flowers and Plants in Montreal had a vision: a multi-coloured dream of bringing a touch of Holland to Québec. Why Holland? As most of us already know, Holland is renown for its exceptional tulip production and festivals. And Patra LOVES tulips. Residents of Sainte-Dorothée, the couple knew full well the potential of our fertile lands here in the western part of Laval. The seed was therefore planted long ago in their hearts, and it's this year that we'll see it grow with the very first attempt at this type of U-pick.
The area is already well-known for its berry U-Pick with Marineau Farms, who will only benefit from this complimentary business.
Prepping the crops…
Patra and John rented 6 acres of land at 4154 Dagenais West Blvd in the fall of 2017 and planted 500 000 tulip bulbs they acquired from Prince Edward Island.
So, how does it all work?
It's actually pretty simple. Ideally you purchase your tickets online, show up and start picking! Each tulip will cost 1$ at the exit. You pick the colours and the tulips you like. Selfies of course, once you buy your entry ticket, are free of charge!
The official start date for picking will most likely be the 3rd week of May. The season will last about one month, so just like apple picking season, you can't miss it! Be sure to follow their Facebook page to stay on top of all the details: https://www.facebook.com/tulipes.ca
And of course, there will be a special section for pictures for weddings, photoshoots, etc.
Please note that a portion of the profits will go to "Pink in the City", a charitable organisation that organizes various fundraisers to benefit the Foundations of the Royal Victoria Hospital.
Website: www.tulipes.ca